Since 1958, we have been the best Air Conditioning Repair company in the Memphis area.
Why Air Conditioning Repair In Memphis?
It's inevitable. It's a hot Memphis day in the summer and your air conditioner gives out, or even worse, it may be the most bitterly cold day of the winter when your furnace won't come on. Choate's Air Conditioning and Heating is ready to make you another one of our happy customers. We also offer after hours and weekend services for when those emergency situations spring up!
Again, most air conditioning failures can be avoided with routine maintenance. Corrosion, blockages, dirt buildup and other minor problems escalate into major issues that compromise the performance and lifespan of your AC system. If your system is performing well, take advantage of the situation by scheduling a routine maintenance appointment with Choates. If you're experiencing any of the problems listed above or another issue, don't hesitate to contact us to schedule a free consultation.
AC Repair Services
At Choate's, we believe it's important to have your air conditioning repair service number on speed dial. This is because a working air conditioner is an important component of your overall well-being. It provides:
A certain level of comfort:

The only place you should be sweating it out is on the track or in the gym. When you're home, it should be a comfortable temperature.

Indoor air quality:

If your air conditioner is on the fritz, it can lead to low air quality. Our technicians are trained to check the important components that lead to a working air conditioner and a clean one. Filter checks are standard operating procedure with us.

A prolonged life span:

Keeping your air conditioner serviced extends its life span. Regular repairs and maintenance can detect potentially huge problems before they happen.

Energy efficiency:

If you notice your energy bills gradually creeping up with no other obvious reason, such as increased prices or new appliances, it's worth checking your AC. While the AC is known to be heavy on utilities, a sudden jump could indicate that something is wrong with the unit. Our technicians will check that the unit is installed correctly and let you know if your unit is old or no longer energy-efficient. We'll also check whether your unit has dirty filters, duct leaks or failing components, such as the capacitor.
How Much Does an AC Repair Cost?
The cost of an AC repair will depend on the extent of the repair. We'll need to consider the cost of replacement parts and how much labor is required to fit the parts. However, at Choate's, we offer a Fam Plan Preventative Maintenance Plan for $24.95 per month that covers a single system, including one thermostat, one air conditioner and one furnace. Additional items are added at $5 per month each.
The contract is for a year and reverts to a 30-day contract thereafter.

We'll do the initial maintenance check and troubleshooting.

You'll receive priority service as needed.

We provide comprehensive customer support.
Do You Need AC Repair?
There are some warning signs that it's time to call in the services of an AC repair company:
The level of cooling is no longer sufficient.

Your AC unit makes a lot of noise.

You experience electrical outages when you turn on the AC.

Your AC doesn't want to switch on at all.

There's water pooling under the unit.

Your energy bills are increasing without any other possible explanation.

The AC unit smells bad.
Why Is Your Air Conditioner Not Cooling?
Our technicians can identify the possible reasons your air conditioner is no longer cooling:
Your unit has dirty filters, which reduces the airflow.

The condenser is faulty or blocked and can no longer let out the hot air.

The refrigerant levels are low and can't cool the volumes of air fast enough.

The unit may have a broken thermostat, which is supposed to regulate the air temperature.

Blocked vents and coils restrict airflow, which reduces the air conditioner's efficiency.

The compressor is faulty, which reduces its ability to circulate refrigerant.

The system could have faulty wiring, which may result in shorting.

The evaporator coils have frozen over.
It's possible to defrost your air conditioner. Simply turn off the thermostat and turn the fan on. This will allow the unit to thaw out.
How Do You Reset Your Air Conditioning Unit?
It's important to consult your air conditioner's manufacturing handbook. However, most air conditioners have a reset button. Simply press and hold this button for 3–5 seconds until the unit has reset.
What Makes Choate's the Best Company for You?
At Choate's, we understand the value of family, and our customers are like family to us. We've been around since 1958 and believe in optimal customer service through our well-trained, experienced staff.
Get in Touch With Us
Give us a call to get your AC unit back up and running again.
For more than 65 years, Choate's focus on quality work and attention to detail has established its reputation as a leader in the community. Call us today at 901-250-2508 or schedule an appointment online today!
Air Conditioning Repair FAQs
Want to learn how to save money on your monthly utility bills? Not sure if your clanking AC system has some life left in it? Trying to decide whether it's time to call a professional? Choate's Air Conditioning, Heating and Plumbing has the answers you're looking for. Explore this list of frequently asked questions or get in touch to speak with one of our experienced service professionals about your specific HVAC concerns.
Customer Reviews
What Our Customers Say
Choates did a great job fixing a job that a home warranty company had completely botched. Choates uninstalled the AC that had been installed incorrectly by someone else, and they reinstalled it properly. They took time to explain why they were doing and why. They were patient, understanding, and respectful. They were on time for their appts. Communication was great, and I appreciated the texts and emails that tell you who is coming to your home and when. After the appt you get a detailed invoice/ report. Their transparency is great.


Megan Avery

Service Provided: Install AC

Our technician was outstanding and very professional! Our HVAC system quit working and Brandon quickly diagnosed the problem and restored the air conditioning! Job well done!


G Am

Service Provided: HVAC system maintenance

Both gentlemen I have dealt with so far have been very professional. They were on time Communicated well asked us if we had questions. Darren in particular was very nice and helpful


Robert Bruce

Service Provided: Install AC

We had Damian come by today and he was incredibly helpful/resourceful! We ended up having cracks in our heat exchanger and he went out of his way to make sure we understood the issue and gave us all the info for our warranty service. Highly recommend!


Iza Bateman

Service Provided: Heating system repair

A good company to do Business with Mr Giles is all about taking care of the Customers. I will recommend Choates


Lenora Pipkin

Service Provided: Heating system installation

Our technician did an awesome job with the ac tune up. He was very knowledgeable and thorough. I would highly recommend using them for your hvac needs.


Jeremy Warren

Service Provided: A/C Tuneup

Completed in a timely manner. Available for questions. Reasonable price for the work done. Removed all debris from the yard. Great job and loaned me a window unit while my AC was out.


Linda Fay

Service Provided: Install thermostat, Installation, Heating system installation, Install AC

The technician was responsive, professional, able to come repair on the weekend, and seemed very knowledgeable. I plan to use Choate's again in the future.


Jonathan Gwaltney

Service Provided: Outdoor plumbing system repair

Josh from Choate's was extremely courteous, professional, and knowledgeable. He answered all of our questions. Great service!


Wykesia Edmond

Service Provided: Toilet repair

Jonathan was very professional, personable, knowledgeable and thorough. I will be calling Choates again when needed.


Gary Farmer

Service Provided: Ductless heating & A/C services

Just a fantastic company. Their technicians are always friendly and very respectful.


Lee Mills

Service Provided: Garbage disposal repair

Excellent service by the Choate's team, the entire experience was excellent.


James Hughes

Service Provided: Drain cleaning, Install AC, HVAC system maintenance, Heating system installation, Installation

After a mishap, Don came to the rescue and made everything right. Thanks for my hot water.


Linda Norman

Service Provided: Water heater repair

Choate's is reliable and the work is done thoroughly!


Linda Coker

Service Provided: HVAC system maintenance, Repair HVAC

First interaction was an A/C repair. Offered a great deal for the maintenance plan VS paying directly for what turned out to be a small repair, although the tech spent plenty of time on the fix to be well worth the cost. Been working well ever since. HVAC maintenance and plumbing inspections on the program are great and informative. Very nice to get status updates on systems to budget for repairs/replacements ahead of time. Never feels pressured or "sales-y" to get estimates on potential projects. Will certainly use them for future work and keep this maintenance plan going. Highly recommend any homeowner or landlord sign up.


Douglas Nelson

Service Provided: A/C system maintenance, Heating system maintenance, HVAC system maintenance, A/C system repair

Great service. Fast response and open communication. Very knowledge and helpful. Was able to diagnose and fix the issue very quickly and walked me through the process the whole time. Damian and his assistant were fantastic to work with.


Lawrence Huffman

Service Provided: A/C system repair

Carleigh Scott did the maintenance on both my AC units today. She did a great job. She answered all my questions and discussed all my options. She's showed me the family plan and it's advantages and how it would save me money. I would recommend her anytime.


James Druckenmiller

Service Provided: HVAC system maintenance

Brandon Hall took great care of us. He was thorough and very professional. All other service providers we contacted for the past month let us down over and over again. I will never call anyone else but Choates. Thank you Brandon for restoring my faith in people.


Donna Craig

Service Provided: A/C system repair
AC Repair Services Offered
Our company has the most courteous and knowledgable technicians passing down their experience for over 60 years. Our certified, NATE trained technicians will treat you like family when it comes to getting your household back up and running as quickly as possible.
We service all air conditioner makes and models
Want to learn how to save money on your monthly utility bills? Not sure if your clanking AC system has some life left in it? Trying to decide whether it's time to call a professional? Choate's Air Conditioning, Heating and Plumbing has the answers you're looking for. Explore this list of frequently asked questions or get in touch to speak with one of our experienced service professionals about your specific HVAC concerns.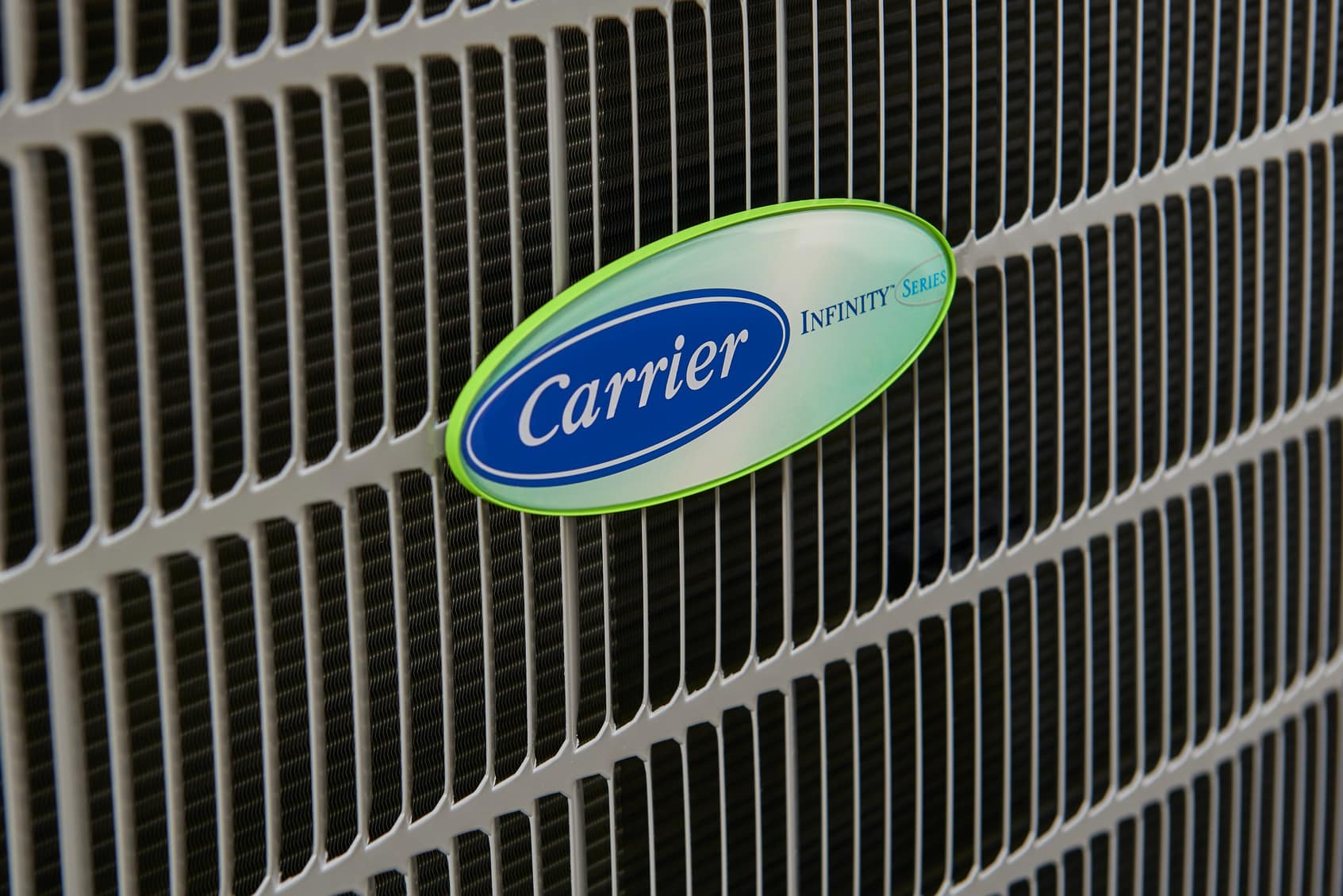 Think it Might Be Time for Professional AC repair Services?
In Tennessee, the summer heat is no joke. Most of our customers -- and our team included -- wouldn't think twice about calling a professional AC tech the minute a unit fails. Sleeping, working or just living in a hot, sticky, AC-less room when the temperatures rise isn't ideal -- and, in some cases, it isn't healthy.
The good news? Most major AC issues can be avoided with routine maintenance and prompt repairs. If you notice any of these tell-tale signs in your home or business, then a big AC problem may be headed your way. Here's what to look for: