Ductless Mini-Split Systems
Need ductless hvac Services?
Looking for the best ductless HVAC Memphis has to offer? Find out why we are the Memphis Ductless Heating And Air Conditioning Experts!

Contact Us for a Free Estimate or Request Service Today
Ductless Air Conditioning In Memphis?
Ductless split, or mini-split air conditioners have great potential when it comes to cooling your home with energy efficiency and convenience in mind. With a ductless split system, you can utilize individual in-room units to heat and cool your space effectively using a heat pump and mini-split A/C unit. What's more is that you can avoid some of the hassle that might come with a central air conditioner with conventional ductwork, such as duct cleaning and higher operating costs. While a mini-split system isn't right for every home, it can be perfect for home additions or homes where adding ductwork is infeasible. As you explore your options for a new air conditioner in Memphis, look to Choate's Air Conditioning and Heating to pinpoint the best system for your needs. Keep reading for a closer look at what ductless split systems can offer.
Ductless Air Conditioning System Advantages
With a ductless mini-split system, you can heat and cool your home in different zones or rooms, allowing you to only use energy in rooms that you're in. Ductless split systems heat and cool rapidly, and there is no loss of cool or hot air through the ductwork. Even if you have a central air system in the main body of your home, you might still benefit from a ductless split system for a new addition, garage, or detached guest house. The possibilities are nearly endless, because mini-split systems are compact, adaptable, and customizable to your needs.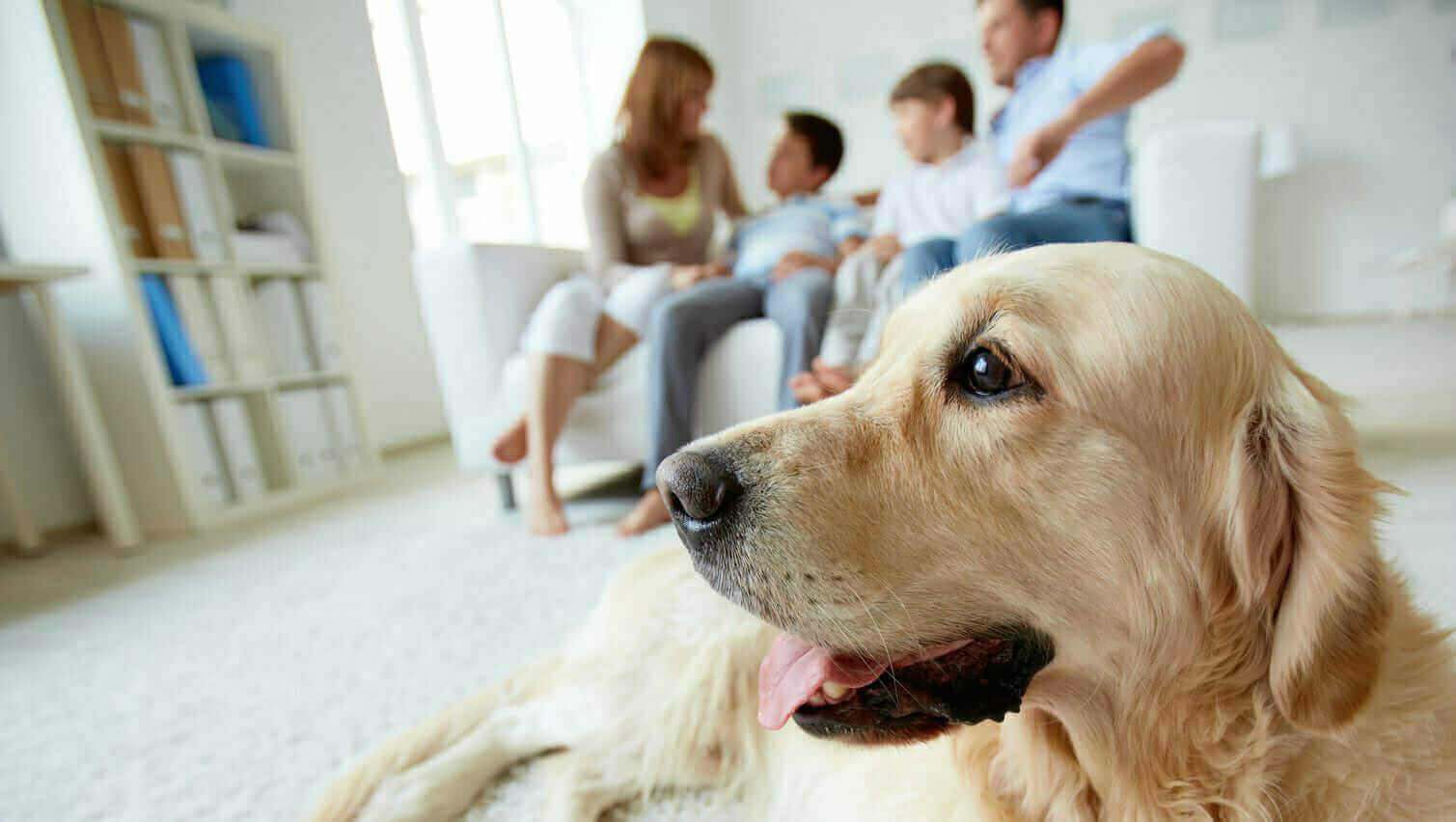 Though ductless split systems have a higher upfront investment than package units, they can save money over time with their high-efficiency zone cooling capacity. In addition, split systems tend to have longer lifespans than room air conditioners and evaporative coolers, so you can expect to get more use out of your investment.
There are many different types of interior units that can be paired with the exterior compressor of a split system. You might choose to mount the interior unit on the ceiling, floor, or wall, depending on the layout of the zone you want to cool. Split systems can operate with four to five interior air handlers, so you can tune the system to the specifications of your home.
Modern ductless split systems provide stylish and functional choices for your interior units so that your air handler fits seamlessly into your home design. Each unit will also have its own thermostat, often with a remote control for optimal convenience and streamlined style.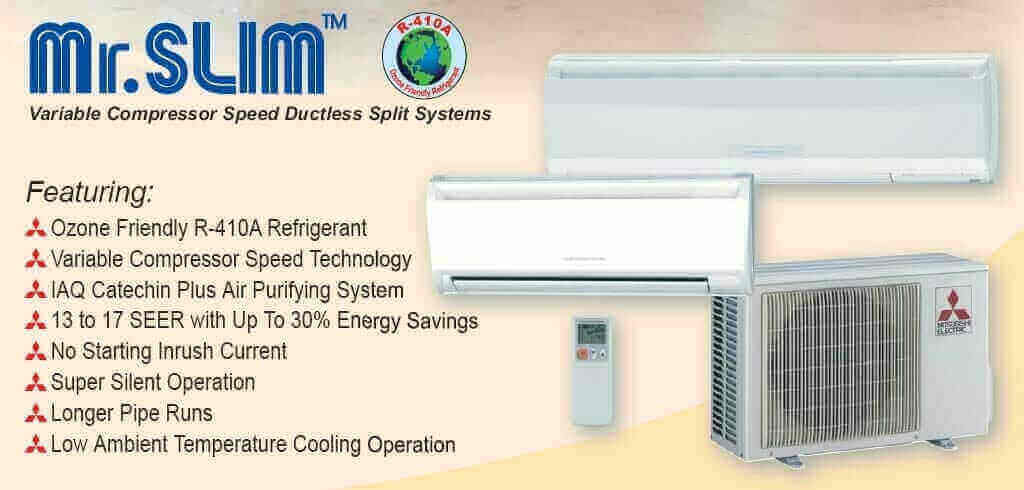 Choosing Your Ductless Split A/C
Working with Choate's, you will find an exceptional selection of equipment from leading brands with customized quotes and product recommendations. Our technicians are happy to discuss the pros and cons of each option with you so that you do not end up paying more than you need to or settling for a compromised performance from your air conditioner.
If you are looking to cool and heat a room quickly, quietly, and save on energy a Mini-Split Ductless Air Conditioning and Heat Pump System is a perfect solution.
Ductless A/C systems are ideal for rooms with hot/cold spots, sunrooms, bonus rooms, garages, older homes where ductwork cannot be run, etc. The uses are endless when it comes to Mini-Splits.
Choate's have already installed numerous Ductless Mini-Splits through the Mid-South area including: Memphis, Germantown, Collierville, Bartlett, and Cordova. At Choate's Air Conditioning and Heating, Inc. we recommend Mitsubishi's Mr. Slim or LG's Art Cool for mini-splits, because of their quality and cutting edge technology.
Thinking About a Ductless AC System? Start With THESE Rooms First…
In the greater Memphis area, air conditioning is a part of daily life. Whether you're working around the house, running to the store or grabbing lunch with friends, summer routines tend to consist of passing from air-conditioned space to air-conditioned space all day long. And because we're so exposed to AC, it's easy to take this luxury for granted…
...until your unit breaks or you're stuck in the sweltering heat without any cooling system, anyway.
Enter ductless AC systems. Ductless air conditioners are the epitome of modern convenience -- easy to use, quiet, cost-effective, energy-efficient and compact for starters, making them ideal for small spaces including apartments, offices and dorm rooms. Ductless AC systems are also compatible with new and existing construction and are suitable for a wide array of applications -- in other words, they're as versatile as they are powerful and efficient. It's the ultimate AC win/win, really.
If you're kicking around the idea of installing ductless ACs, start here. We've rounded up some key ductless AC perks for some very high-traffic spots in our homes…
Home Offices
Is your office the one room in your home that never totally cools off? Or, maybe you only use it occasionally and hate to waste money cooling it 24/7. Ductless air conditioners are much quieter than traditional systems, so they won't interrupt your work schedule or conference calls, and you can turn it on and off as needed, giving you complete control of your climate.
Sunrooms
Ductless AC systems are small and discreet – ideal for small spaces, like your sunroom, Florida room, four-season room or any other occasional room in your home. It's not uncommon for older homes and properties with aftermarket enclosed porches to lack ductwork for traditional AC systems, so going ductless is an affordable and effective option for homeowners. Plus, they're quiet, so need to work about interruptions while entertaining.
Apartments
Windows are for enjoying the beauty of the great outdoors – not big, ugly, loud, leaky window AC units. Ductless air conditioners are easy to install, powerful enough to cool a one-bedroom apartment in minutes, remote-operated and quickly pay themselves off through reduced utility bills – a major pro for landlords and tenants alike.
Additions
Your existing AC system was likely chosen with your specific house in mind -- and that means a system once capable of easily cooling your home probably won't be up to snuff after you add an addition. Instead of adding new ductwork and purchasing a new system, try a ductless air conditioner.
Garages and basements
These are another two great places to use ductless air conditioning systems, especially if you only use your garage or basement on occasion for band practice, family movie night, the girl's sleepover or another fun activity. You don't have to spend a fortune cooling these rarely used rooms all the time when you go ductless.
Anywhere you want multi-zone control
One of the best things about ductless AC systems is that you can install models in different rooms and control each zone independently using a remote. Kids gone for the weekend? Tired of your existing system struggling to cool the upstairs? Working in the office for the day? These are just a few of the awesome uses for ductless AC systems.
Ready to Go Ductless?
The Choates HVAC team of professional service specialists have been installing ductless AC systems in the greater Memphis area since 2009. Since then, our fleet has grown to include 13 service trucks and 20 employees serving more than 20,000 customers! We look forward to putting our expertise to work for you.
Schedule Your Appointment Now