Indoor Dehumidifier Systems
---
Since 1958, we have been the best air conditioning, heating, and plumbing company in the Memphis area.
---

Contact Us for a Free Estimate or Request Service Today
Indoor Dehumidifier Systems near Memphis, TN
A humid home can attract pests, jeopardize your home's structural foundation, and even make you ill. A dehumidifier removes excess moisture in the air, reducing your home's humidity levels. Read on to learn about dehumidifiers and why you may need one.
What Is a Dehumidifier?
A dehumidifier is a device used to reduce the relative humidity in your space by removing excess moisture in the air. One of the most common types is the desiccant dehumidifier, which pulls air and passes it to a silica gel that absorbs the moisture. A portable dehumidifier is often used to improve the overall comfort of a small space or room. When there's heavy water damage, restoration dehumidifiers are used. You can also install a whole house dehumidifier, which can be integrated into your heating and cooling system. The latter is quite expensive but designed to dehumidify an entire home.
While a portable dehumidifier only consumes 160-kilowatt-hours per month, you can still maximize energy consumption by keeping your unit (portable or not) efficient. We recommend setting the meter to within 30-50% humidity levels and not using the dehumidifier all day. Clean it regularly and ensure you replace the filters. You can extend its service life by keeping it away from dirt or dust.
Some signs you may need a dehumidifier include seeing wet stains on the ceilings or walls, blistering paint and peeling wallpaper. If you're feeling stuffy, this clearly indicates you need to dehumidify your space. Contact us to help you decide which type of air dehumidifier to purchase or install for your home.
What Does a Dehumidifier Do?
Using a dehumidifier can remove moisture in the air, bringing humidity levels between 30% and 50% and improving comfort levels in your home. During summer months, the indoor relative humidity levels of buildings or homes without air conditioning may be high. Damp areas, such as basements, that experience floods may also have high relative humidity levels.
Get this device if you don't want unwanted pests in your home. Cockroaches, spiders and silverfish love a moist environment, but you can keep them away with a controlled humidity level. If there's mold in the bathroom or kitchen, we recommend using a dehumidifier to keep your space dry. You may also need to contact other professionals to help you get rid of mold.
What Are the Benefits of a Dehumidifier?
Dehumidifiers are effective at reducing your home's relative humidity levels by removing excess moisture from the air. They're especially useful in crawl spaces, bathrooms with small windows or no windows, poorly ventilated rooms and basements with leaky pipes. These devices can prevent mold growth that can make you sick and pest infestation, which can be a real problem because pests may carry illnesses. Better controlled moisture levels can also improve your overall comfort and reduce your energy bill.
Do Dehumidifiers Help With Cough?
Some types of cough may be triggered by mold. You can prevent mold growth by using a dehumidifier to remove excess moisture in your space, reducing cough symptoms. For those with asthma, using a dehumidifier can improve the overall comfort in your home, helping you breathe better and improving asthma symptoms.
Do Dehumidifiers Help With Congestion?
Dehumidifiers may not be the best option for congestion because they can make the air dryer, making the mucus thicker. However, congestion can also be a symptom of allergic rhinitis or hay fever. Mold can trigger allergies, but you can prevent its growth by removing excess moisture in the air. You may need to see a medical professional to determine if a humidifier or dehumidifier is best for your congestion.
Do Dehumidifiers Help With Allergies?
Dust mites and mold are common allergy triggers. If the relative humidity levels in your home are too high, dust mites can thrive and mold can grow. You can prevent this by using a dehumidifier to remove moisture in the air and reduce allergy symptoms.
How Do Dehumidifiers Work?
Dehumidifiers usually contain four main parts: the fan compressor, reheater, cooling coils and reservoir. They effectively remove moisture by collecting air, pulling it into the dehumidifier, and bringing it into contact with the cooled coils. The moisture on the cooling coils is transferred into the reservoir, which is then reheated and exhausted.
Most dehumidifiers also include an automatic shutoff to prevent the reservoir from overflowing and a humidistat to help you set your desired level of humidity. You need to factor in the space and the scope of the problem to determine which type of dehumidifier to purchase for your home. A heavy-duty dehumidifier may be needed when there's an excessive plumbing leak in the basement. If the issue is only confined to one area, it might be better to purchase a portable dehumidifier. Our professionals can help you make an informed decision.
Why Choose Us for Your Indoor Dehumidifier System?
If you need an indoor dehumidifier system or a whole house dehumidifier, you've come to the right place. Choate's provides HVAC services, including the installation of indoor dehumidifier systems. Our technicians are licensed, experienced and knowledgeable. Let us know if you need help with installation or assistance in choosing the best humidifier for your home or business.
Get in Touch With Us
We'd like to help you improve your indoor air quality so you can go about your life in a healthier, more comfortable environment. Simply give us a call to discuss your air quality needs. We have offices in Collierville and Memphis to serve the wider Tennessee area.
For more than 65 years, Choate's focus on quality work and attention to detail has established its reputation as a leader in the community. Call us today at 901-250-2508 or schedule an appointment online today!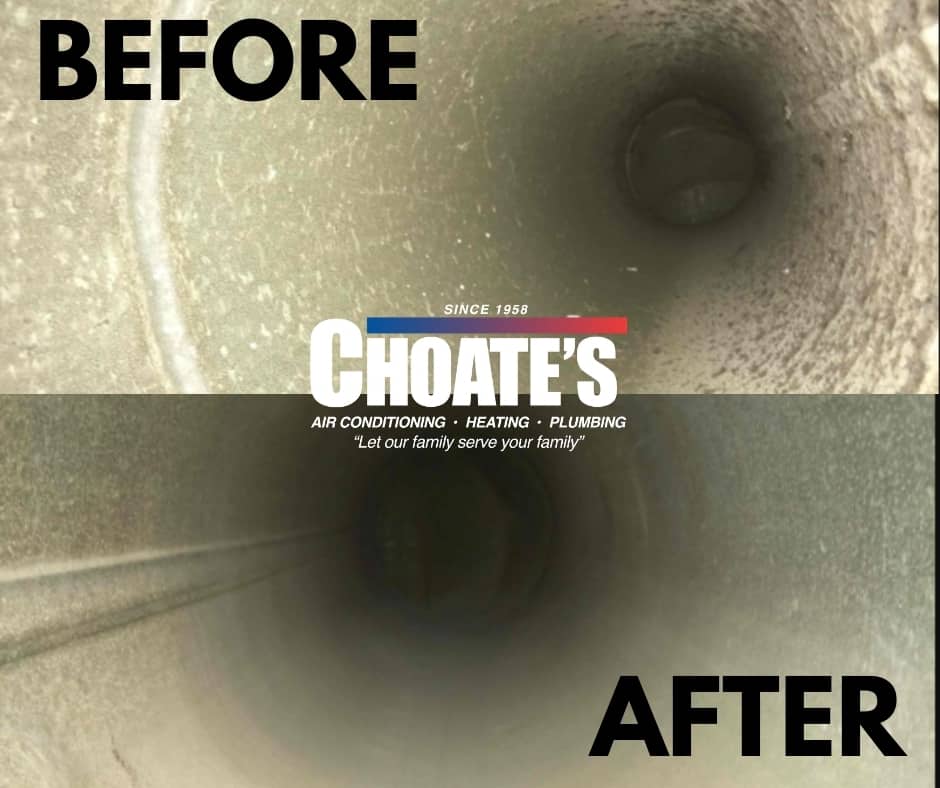 Indoor Air Quality Solutions
Dirt, dust, mold, and various other irritants can build up within various components of your HVAC system, reducing the efficiency of your system as well as the quality of the air in your home. Because your heater and air conditioner are constantly recirculating air, you will want to ensure that this air is pure and clean with the solutions below.
Physical Filters
There are different filters you can incorporate into your system, which will physical trap particles like dust and mold spores. These should be replaced often as part of your seasonal HVAC maintenance.
UV Lights
UV light use ultraviolet light to zap contaminants that a standard filter might miss. These air purification systems can be installed within your ductwork, so they remain out of the way, ensuring that air is cleaned at the source.
Humidifiers
Humidity control can be helpful when it comes to reducing allergy and asthma symptoms at home, so you might invest in a humidifier to reintroduce moisture to the air when you run the furnace during the winter. This can keep you more comfortable and allow you to breathe easier.
Air Duct Cleaning
With no added equipment, air duct cleaning helps you boost the performance of your HVAC system and clean the air in your home. Professional duct cleaning will reduce the risk of mold and mildew growth by clearing out pockets of dust, where mold can grow. Additionally, this will clear your system of blockages so that air flows freely, reducing stress on your system.
Indoor Air Quality Products
Choate's Air Conditioning and Heating can help you with any of your Indoor Air Quality problems. Choate's has a vast knowledge of the newest products that are available today and the experience to install them properly. Here are some of the products available.
Media Filters
At Choate's, we know the Mid-south area can be tough on allergy sufferers. That's why we install our standard filter sizes of 20″x25″4″ or 16″x25″x4″. We sell our filters for half the price you will pay anywhere else, and the best part is that you do not have to change them for up to 3-6 months, depending on house hold conditions. Now available: (2) Free filters for each system with a purchase of our PCA.
High Efficiency Filtration Systems
Choate's Air Conditioning & Heating, Inc. is pleased to provide you with the best air quality possible. We can upgrade your air filtration system to our standard 4″ Media filter, to washable air filters, or to our best Infinity Air Purifier that can kill bacteria, viruses, and fungi. If allergies are a bother and you are interested in air filtration system that will help, give us a call today.
Media Filter Chambers
If you still have a 1 inch air filter track and are suffering from allergies, dust, and poor ventilation, chances are you need to upgrade to a better air filter track. Choate's Air Conditioning and Heating, Inc. can upgrade your old air return box with a new better air filter chamber that allows you to have a better air filter system. A new upgraded air filter system will help you cut down on all these things and extend your furnace life. Collecting more dust in your air filter means your air blower wheel and evaporator coil won't get dirty, thus prolonging the life of your air conditioning and heating system. Having better air is having a better life.
Fresh Aire UV Purifier
Indoor Air Quality is a growing concern. One of the best ways to prevent poor air quality is with an UV/Air Purifier. Fresh Aire UV Purifier is installed in your supply air duct and cleans the air the goes through the purifying system. For more information click here.
Humidifiers
During the winter time your furnace heat has been known to dry up the moisture in the air. To solve this problem moisture must be reintroduced back into the air. The best way to do this is with a HVAC Steam Humidifier. This will go into your supply duct and maintain the proper humidity throughout your home. For more information click here.
Customer Reviews
What Our Customers Say
They give you an accurate estimate of the cost before they start the work so you know exactly what you are dealing with. They are a first-class company!

Karin M.

Choate's is one of the best HVAC companies I've had the pleasure of dealing with in Midtown. They're honest, affordable and very responsive.

Anna Brown

The technician and the answering service both were very professional and there was no pushy pitch! I would recommend Tony, class act and person.

Daimon Russell