Air Conditioning Installation
Need a/c installation memphis Services?
Need the best A/C Installation Memphis has to offer? Learn why we are the trusted air conditioner system choice in Memphis and the surrounding area.

Contact Us for a Free Estimate or Request Service Today
Air Conditioner Installation
It won't shock too many people to hear this: summers in the Memphis area are hot! They're also pretty long. Summer conditions often arrive during calendar spring and last into the fall. Add in the humidity and you understand why people often use "sweltering" and "steamy" to describe our summers.
During the hot season, you need your home to be a refuge from the heat and humidity. Opening windows and turning on fans won't cut it. This means you need an AC system that is up to date and properly installed. If it isn't, then it's time to consider a replacement. With a modern system installed correctly, you'll experience benefits beyond just physical comfort.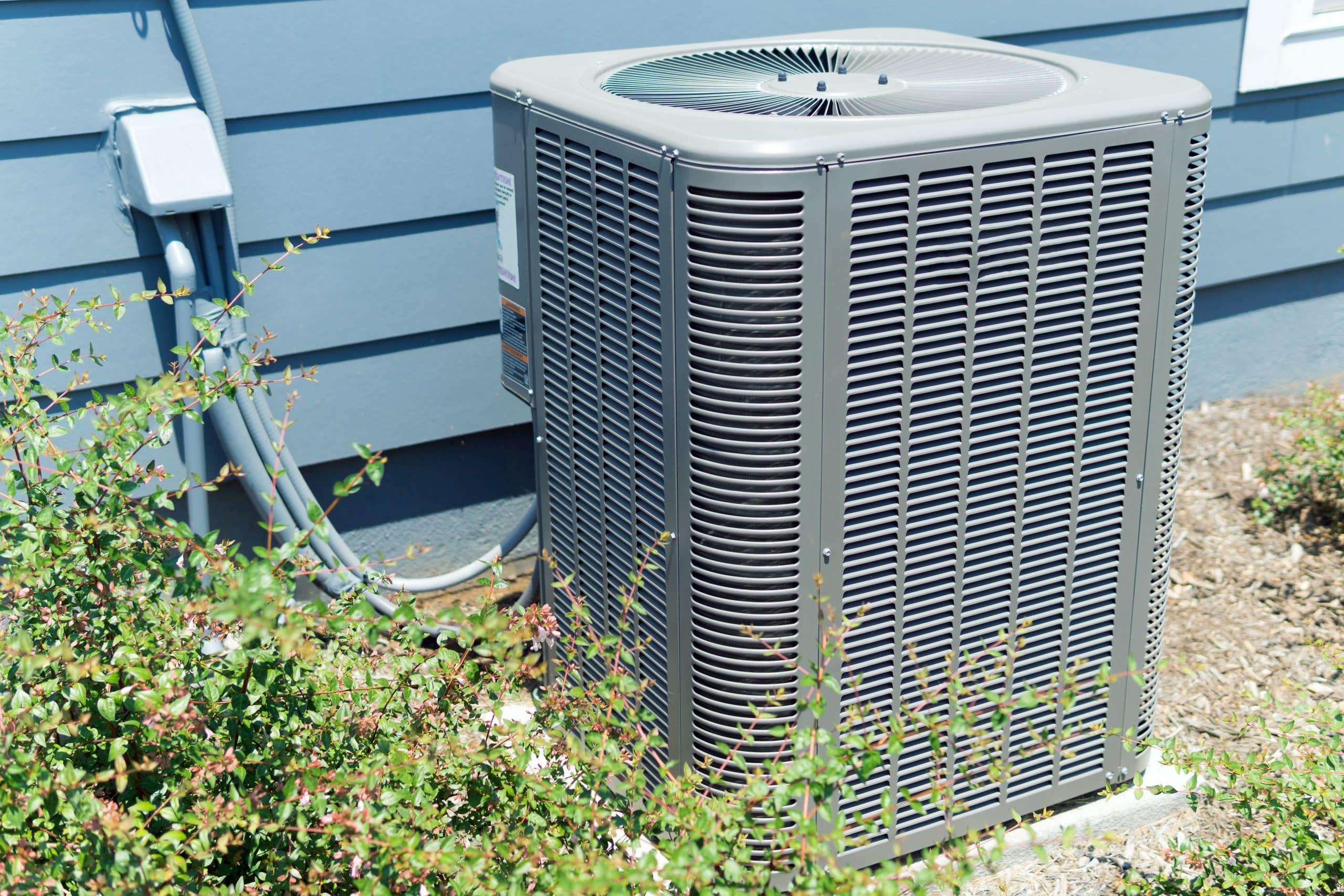 The Benefits of a New AC System
With a new AC system, you will find four distinct benefits.
You will save on energy costs
Modern AC systems are far more energy-efficient than older ones. At the same time, they perform better. As a result, you get the best of both worlds. Your modern AC system performs exceptionally well, and it uses less energy doing so. This means your energy bills will go down. Savings can be over 50%! You might qualify for a tax deduction as well.
You will be more comfortable
Modern AC systems operate more efficiently, and they circulate cool air better. Maybe your home has spots that never seem to be comfortable enough. With a new system, you'll be much less likely to have that problem.
Your health will improve
New, modern AC systems minimize the risks of mold and mildew developing. Because they filter and circulate air better, they also reduce the presence of allergens. People with allergies or asthma benefit the most from this, but everyone benefits from cleaner, fresher air.
Your home value will go up
If you're planning to buy a new home anytime in the future, are you going to be eager to have to repair or replace an old AC system? Well, the same goes for any prospective buyers of your home. No one appreciates sinking even more money into a home after buying it. If you have a new system, it can add value to your home and increase its attractiveness to buyers.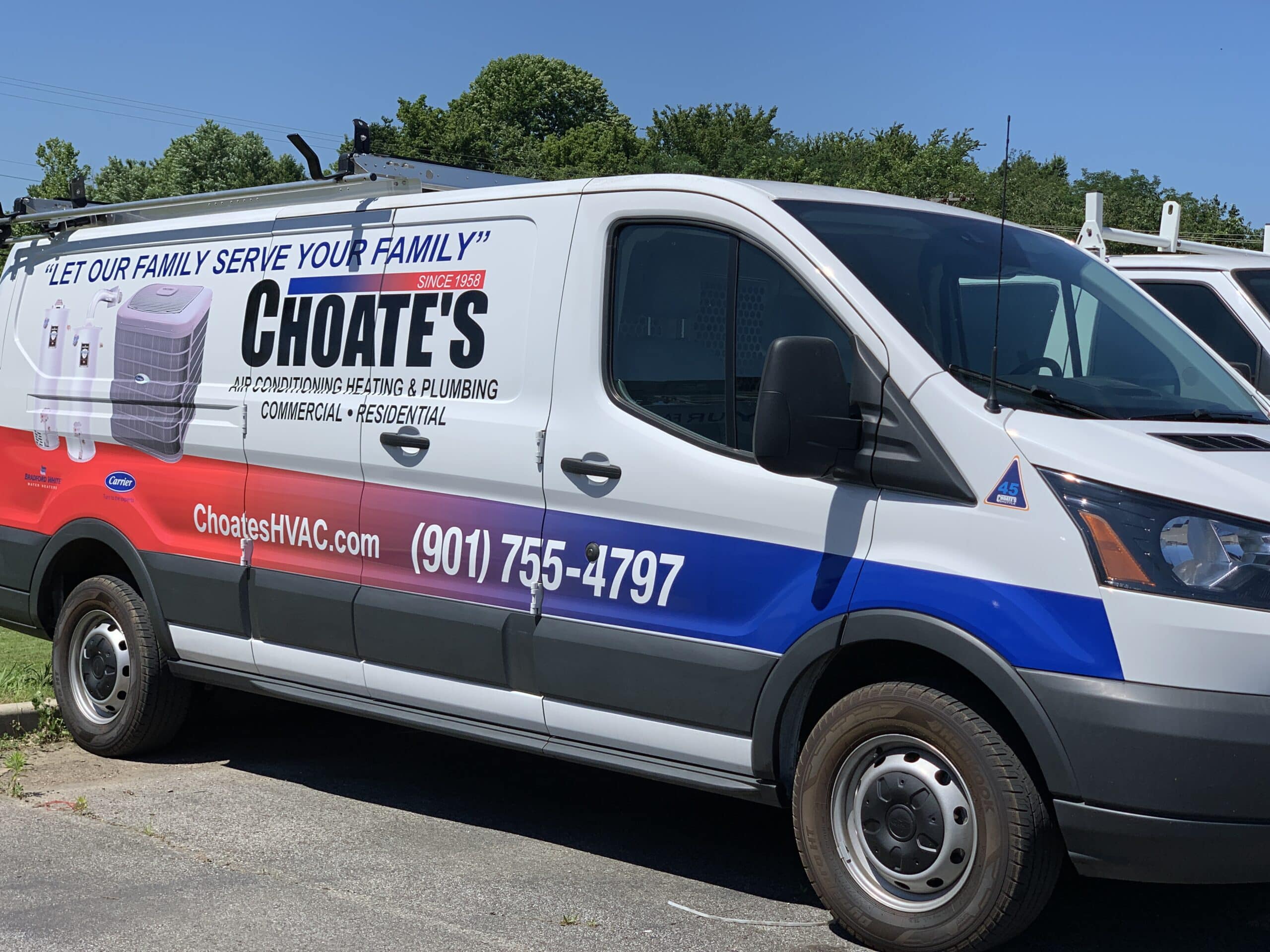 Put Your Trust in Choate's!
In the Memphis area, you have a lot of choices for you AC installation needs. However, there is only one Choate's.
At Choate's Air Conditioning, Heating, and Plumbing, where our motto is "Let our family serve your family," we bring more than 60 years of combined experience to installing and servicing your AC system. Since 1958, our locally owned and operated company has delivered old-fashioned value and service to Memphis-area families with state-of-the-art comfort.
Our Expert A/C Technicians
Our highly trained technicians deliver incomparable customer service. Our thousands of positive customer reviews on Google, Yelp and other reveiw sites attest to this.
From the big parts to the small ones, we'll get everything right the first time around. We also offer regular maintenance to make sure that everything keeps running smoothly. Because we know things don't go wrong only during regular business hours, we also perform emergency after-hours repairs.
Finally, we provide free second opinions because we know you do have choices. We will always be upfront with you about costs, parts, concerns, and all other aspects of your AC system. You'll always know what you're getting for your money, and you'll have the peace of mind from knowing it's done right.
The Importance of Proper A/C Installation
All of those benefits hinge on proper installation.
There are a lot of people out there who can install an AC system for you, but not all of them have the experience, knowledge, and professionalism to do it right.
When someone does a poor job installing an AC system, it's you who suffers. That suffering can take a number of forms:
The system will not work as efficiently.
You can see higher costs in the form of energy bills and repairs.
Poor installation might void your system's warranty, leaving you stuck with big costs.
The air inside your home might not circulate as well and might not be as clean.
If the installer does not set the electrical controls properly, the system could see a reduced lifespan.Again, this will cost you more money in the long run.
Proper installation is therefore the foundation of everything when it comes to your AC system. You'll save money, be more comfortable, add value to your home, and get more life out of your system.
Package units are ideal for new constructions and home upgrades. With an outdoor unit and ductwork that circulates cool air in the summer and warm in the winter, these central systems are reliable, dependable and convenient. And, because everything is contained in a single unit, package units are usually the most efficient and effective from day one, and can be fully customized to your square footage, energy usage and existing technology.
More attractive and more permanent than window units, split ACs rely on an exterior condenser and indoor unit. Each unit has its own thermostat enabling optimal temperature control from room to room.
To optimize whole-house cooling, many homeowners opt to connect multiple interior units with a single condenser. This is, often, a very efficient and very cost effective way to operate -- it's easy to cool only "in-use" rooms versus your entire home or office. Additionally, there's never any loss of cold air through ductwork, which is often the case with central air.
More and more homeowners are opting for duct-free cooling systems. These mini splits combine operating efficiency, consistent climate control and low-cost installation, all with the reliability users demand. An optimal replacement for window units and baseboard heating, ductless AC systems can easily be integrated into virtually any space, with just a small hole drilled into the wall.
Learn more about ductless systems, and schedule your consultation now. Learn More About Ductless Air Conditioning Systems
We know HVAC systems are a big investment -- but we also know they're critical to the comfort and livability of your home or office. To help our customers get the systems they need when they need them, Choate's offers comprehensive financing solutions for customers with approved credit. Contact us to learn more and to upgrade your HVAC system with low monthly payments.
If you're building a new home, moving into a recently purchased one or are having an efficiency-related issue with your AC, it may be time to invest in a new unit. At Choate's Air Conditioning, Heating and Plumbing, we understand purchasing and installing a new AC unit can be challenging and, even, stressful at times. To help Use this list of frequently asked questions to learn more about the process and contact us to speak with a service professional about your current system and needs.