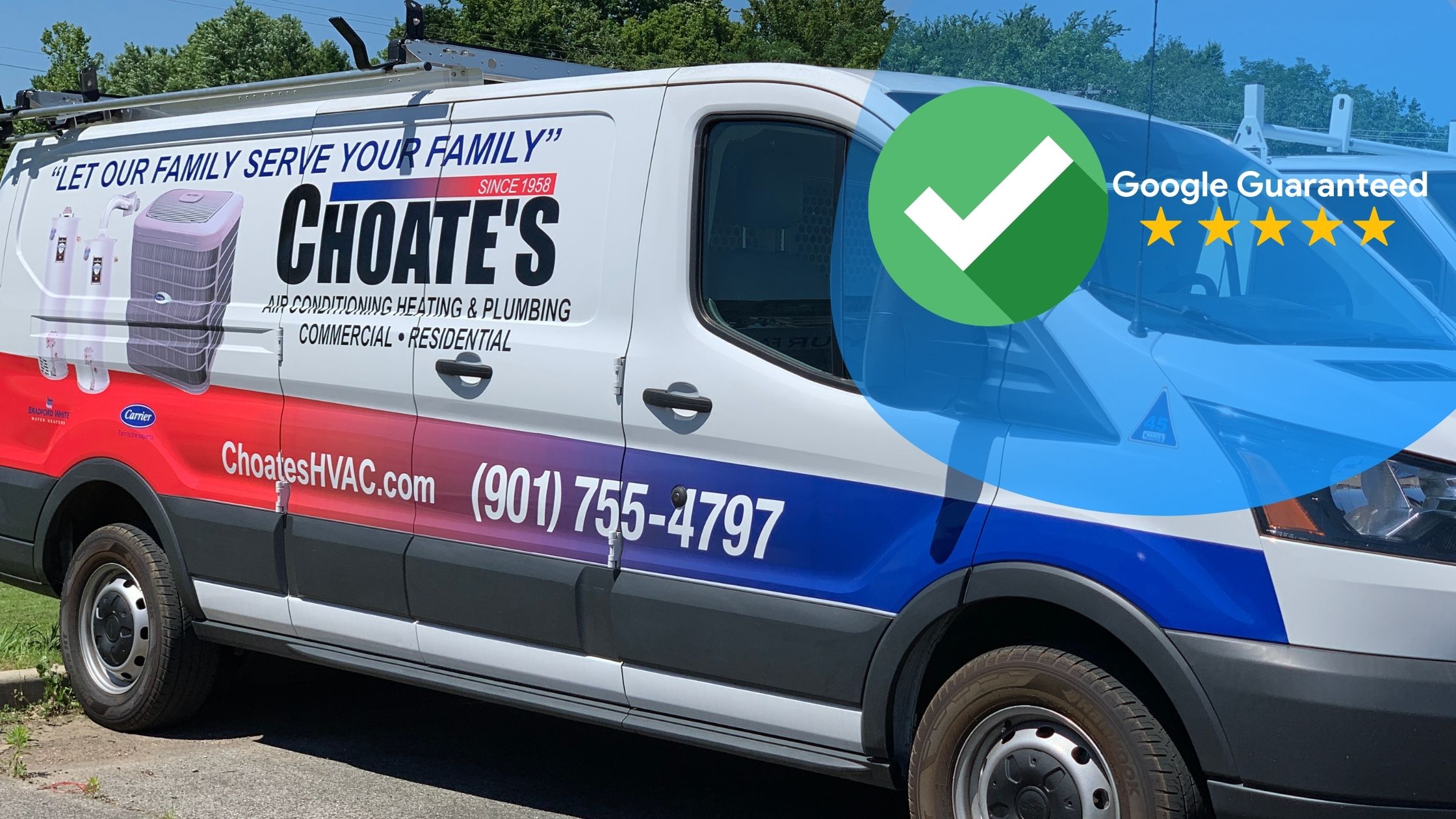 You know Choates as a trusted, experienced HVAC and plumbing company. If you've worked with us before, you also know that we strive to ensure you are completely satisfied with all of the work we do for you. Our team is experienced, well-trained, and certified to help our clients. That's why we've worked to become Google Guaranteed -- and that's good news for our clients for many reasons.
What Does Google Guarantee Mean to You?
As a customer, we want you to know your first step is always to turn to our team at Choates if you have any type of problems with the workmanship we offer. Yet, the Google Guarantee takes things one step further, providing you with the reassurance that the work we complete for you is going to meet your goals.
Google, the search engine many people use to find information online, strives to provide its users with very accurate information about the companies they need. They want to ensure the best service and provider is right in front of you when you search for HVAC services or plumbing repair. To do this, they've created the Google Guarantee.
You will notice a green checkmark by our name in your Google searches. If you find us through Google and obtain services from us, that means the work we do is guaranteed up to a certain value. If for some reason you are not completely satisfied with the work you do, Google will provide you with the ability to file a claim for your losses. There are limits and various qualifications for using this service.
So proud and glad I call them Today. House was getting 🔥. A/C was on but not working properly. THEY set up today service because bedridden patient lives here. He was here within 2 hours. Air working like a charm NOW. Thank you JEFF. You have a new permanent customer Thank you Choates for sending HIM😘 😘
How Does a Company Become Google Guaranteed?
It is not simple to become a Google Guaranteed business. At Choates, we found it to be valuable for our new clients to have some level of insight into all that we can provide to them. That is why we've gone through the process to verify our company with Google.
Google Screenings and Reviews
To reach this level, our team worked with Google to provide a great deal of information. We had to answer a number of questions and provide very specific insight to Google amount the services we offer and the quality of the work we do.
Google also uses our reviews and online ratings to determine the quality of the service we offer. As a result of this, we are able to meet the company's goals and achieve this status.
What Makes Our Team Worthy?
You may know the work that we've put into your project and needs. At Choates, we aim to always provide very fair and honest support to our clients no matter what the project. We stand behind the quality of the service we offer. Take a look at a few reasons you can trust us, too.
We've served the community for over 60 years, always standing behind the same principles of providing superior service and value to our clients.
We're a family-owned and managed company. You can expect to see Chris, the founder's son, available to talk to you about your needs. Chris's wife Cindy is in the office and his sons are also working within the business.
Our team is certified and maintains necessarily licenses to provide you with ongoing, superior service. We strive to be an innovative company ahead of the game.
Our team is fully insured and bonded. You can trust that we do everything to ensure the safety and quality of our service.
When you work with Choates, know that we're here for you. Ask us questions, let us get your repairs taken care of, and expect competitive pricing from us, too.
---
---