Your Trusted Experts In Memphis
Since 1958, Choate's has been the go-to source for whole home generators in Memphis, TN and surrounding areas.
Deals from our family to yours
Don't miss special savings and tips sent directly to your inbox.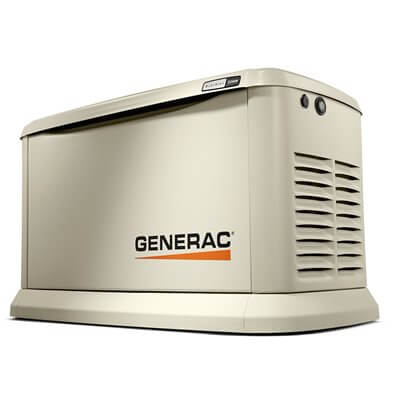 Is Your Family Prepared For A Power Outage?
As Tennessee residents we know unpredictable weather and unforeseen outages all too well. There's no way of knowing how long a blackout will last -- but we do know that, until power is restored, your heating, cooling and lighting systems won't work. And that can be a huge problem.
Home generators are safe and highly efficient when installed by a professional technician — that's where we come in. Together, we'll help you pick the right generator based on your lifestyle, how you plan to use it and the type of fuel you want to use. Propane and natural gas, for example, are ideal for residential properties because they're affordable, readily available, non-toxic and have an added smell for easy detection.
After installation, you can rest easy knowing your family's safety and comfort will never be compromised by a power outage. When you choose Choates, you also get the assurance of our comprehensive emergency services. If your backup generator fails, we'll be onsite to get it back up and running fast.
Benefits of Having a Home Generator
---
Automatic power generation
Residential backup generators automatically switch on and begin generating power the minute an outage occurs. You never have to worry about a lapse in power with a dedicated home generator.
Reliable electricity
Keep the lights on, the refrigerator and freezer functioning and reduce the risk of sewage backups and other basement flooding problems when outages happen.
Protect your family
Generators keep families safe and comfortable during blackouts, natural disasters and other situations. This is especially helpful during the colder months.
Protect your home
Risky voltage fluctuations and power surges are a thing of the past with a home generator. That not only safeguards your belongings, but it can prevent costly damage to your property.
Peace of mind
It's easier to relax knowing your loved ones are safe and comfortable during emergencies thanks to your home generator.
Safe for emergencies
Your home generator will continue to operate during natural and manmade disasters. It's a reliable energy source that can withstand harsh conditions — exactly what you need during most weather-induced outages.
Remotely Monitor Your Generator
With Wi-Fi and Free Mobile Link, you can access your generator 24/7, whether at home or away. Have greater peace of mind, security, and satisfaction.
The convenient Mobile Link app allows you to monitor your generator from anywhere in the world.
Know when your generator runs
Monitor the service intervals so necessary maintenance gets done