Memphis, TN, September 14, 2022 – Carrier Global Corporation ("Carrier") (NYSE: CARR) announces the winner of the Mid-South President's Award 2021. Carrier's President's Award is awarded annually to authorized dealers who have shown a commitment to excellence and a dedication to their customers. To be eligible for this outstanding award, authorized dealers must exhibit first-rate customer service, have excellent management and organizational leadership, and be recognized by their peers as experts in the field of heating and air conditioning. This year, Choate's Air Conditioning, Heating, and Plumbing is honored to have been named the recipient for the entire Mid-South region. (Arkansas, Tennessee, Mississippi, and Louisiana).
"The 2021 Carrier President's Award recipients exemplify excellence in the industry by consistently providing customers with exceptional service," said Justin Keppy, President, NA Residential & Light Commercial HVAC, Carrier. "These companies demonstrate how HVAC businesses can thrive in any region and are leaders in their communities. Being named as a President's Award recipient amplifies the impact that these businesses have made on the industry. They are a model for other Carrier dealers to follow."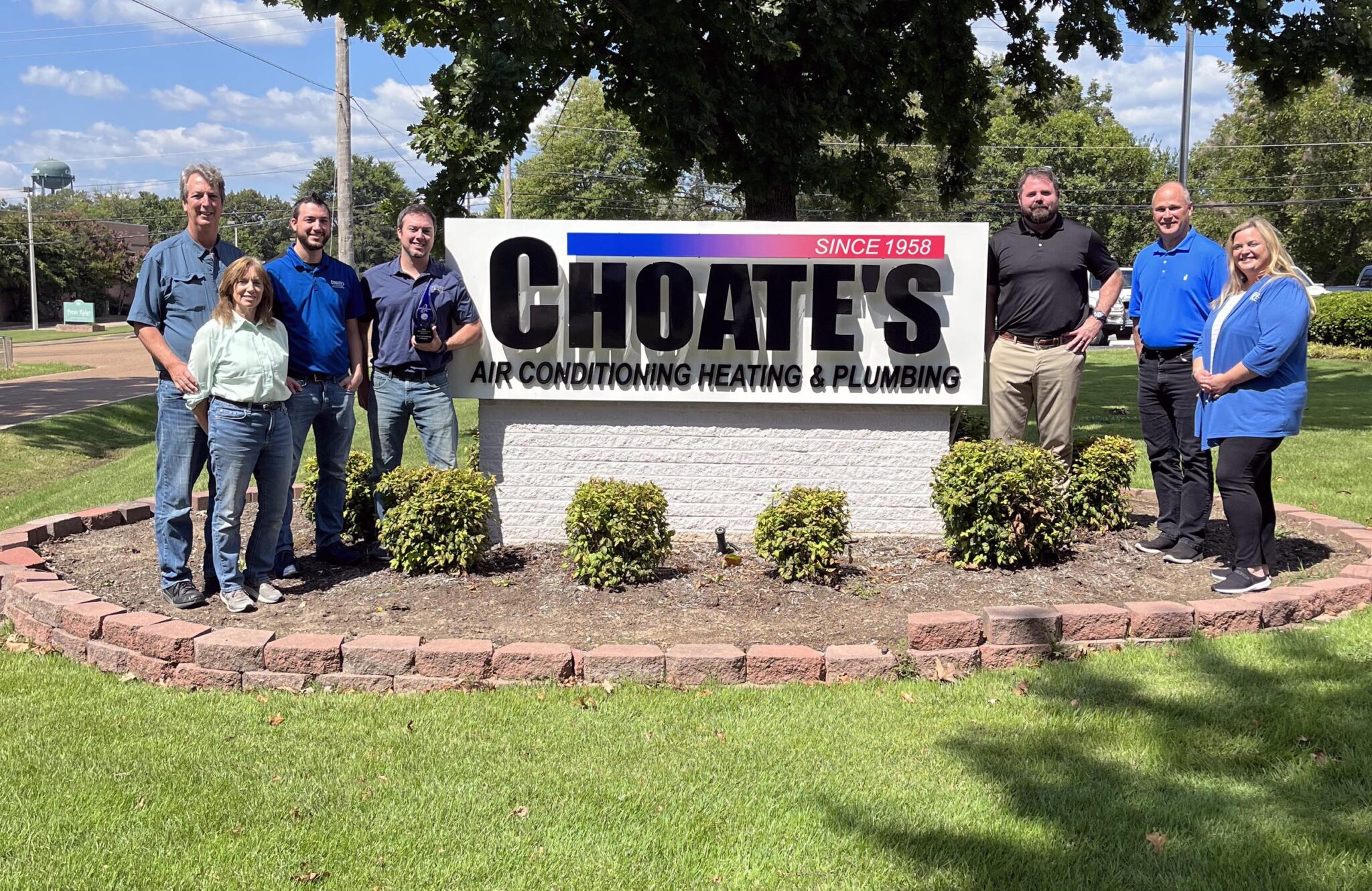 For more than a decade, the family-owned and operated Choate's Air Conditioning, Heating, and Plumbing has proudly represented Carrier as Authorized Dealers in the midsouth, winning several awards and standing out within the HVAC industry locally.
From our entire family at Choate's, we thank our loyal customers for making these awards possible. We strive to treat each customer's home as if it were our own, and we are truly humbled to receive such incredible recognition from Carrier."

Sol Choate
About Choate's
Choate's Air Conditioning, Heating, & Plumbing has been a family-owned and operated company now run by the 3rd & 4th generations. Choate's is a full-service company offering a complete range of products and services to both residential and commercial customers including HVAC repair, replacement and installation, preventative maintenance, plumbing, air duct cleaning, insulation, and sheet metal fabrication. Founded in 1958, Choate's is a family-owned and operated business headquartered in Collierville, TN, and showroom locations in Collierville and Memphis, TN