Commercial HVAC Installation
Your Trusted Commercial HVAC Installation Company
Since 1958, Choate's has been the go-to source for commercial HVAC installation services in Memphis, TN and surrounding areas.

Contact Us for a Free Estimate or Request Service Today
Commercial HVAC Installation In Memphis
Are you looking for top-notch commercial HVAC installation in the greater-Memphis area? Look no further than Choate's Air Conditioning, Heating and Plumbing.
At Choate's we provide your business with HVAC installation and replacement that is expertly installed, dependable and efficient. We specialize in HVAC system service, repair and maintenance all around the Memphis area.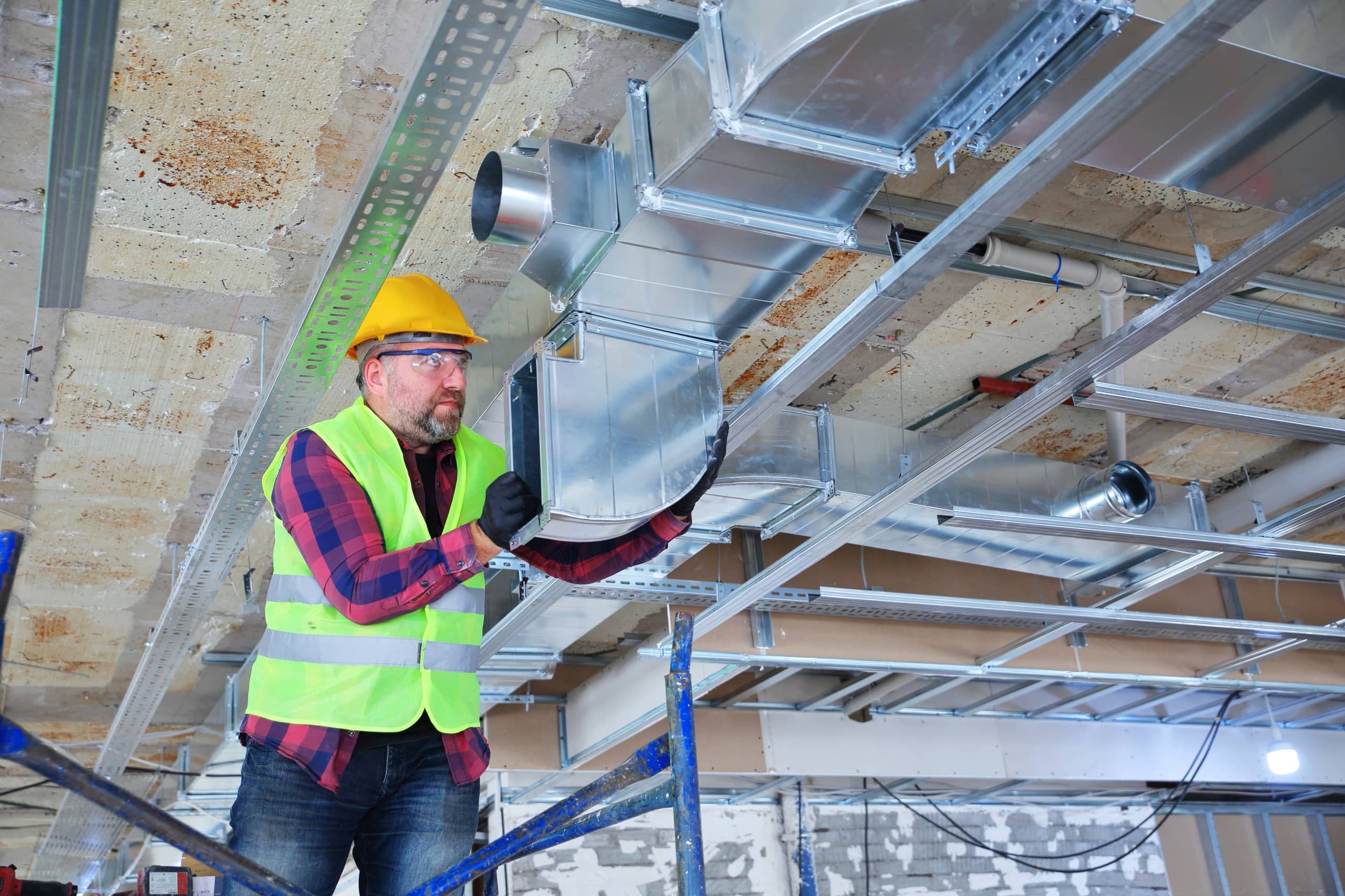 The Right Commercial HVAC Installation For Your Company
Choate's Air Conditioning, Heating and Plumbing offers commercial HVAC installation services. We know how important it is that your business stays cool during the blazing hot southern summers and we are here to make sure that happens in a timely manner. No customer or employee wants to walk inside and have the temperatures just as scorching as the outside and we know how important it is that your business can be a refuge from the heat. That is why we work as quickly and efficiently as possible to get your place of business cooled down to a comfortable temperature in no time.
At Choate's, we know that businesses have different needs when it comes to HVAC systems than residential houses. We will make sure your business is outfitted with a properly sized HVAC system that will last.
Commercial HVAC Backed By Best Service Experts In Memphis
Our service technicians will carefully evaluate the HVAC needs of your business and provide you with a custom solution. Our technicians are speedy, experienced and professional. We know that when the A/C or heat is out there is nothing more important than getting it back on and our dedication and work reflects that. We also understand that we don't choose the time of day when the A/C decides to stop working and our service techs are available around the clock to get your needs met.
At Choate's Air Conditioning, Heating and Plumbing, our HVAC systems are made to last. Meet with one of our service technicians before you need to replace your system and we will walk you through the process of choosing the right system as well as paying for it. Pricing on new commercial HVAC systems and installation varies depending on the size of your business, the brand of HVAC system you choose to go with, the efficiency rating of the unit and labor expenses, among other factors. At Choate's we offer competitive, fair pricing with the highest standard of service.
You may not think about how much you rely on your home's HVAC system until it stops working. Your HVAC system is responsible for heating and cooling your home, and there are a number of things that could go wrong, leaving you without A/C on the hottest days of summer or longing for a functioning furnace on the most bitter winter nights. With Choate's Air Conditioning, Heating, and Plumbing on your side, you can rest assured that you will not have to live long with the discomfort of a malfunctioning HVAC system, since our technicians are available for regular maintenance services, professional installation of new components, and emergency after-hours repairs.
Outstanding Customer Reviews
Industry Leader Since 1958
Unmatched Customer Service
Which HVAC System Is Best For Your Business?
Choosing the right size of HVAC system is critical for your business as well. Our technicians will be able to expertly fit your new system. This is an important service that we offer at Choate's because an HVAC system that is too large will spend a big chunk of time just standing idle. This can cause high humidity levels, something we definitely don't want during the blazing Tennessee summers. If your business has an HVAC system that is too small, it will be overworking trying to reach an optimal temperature while sending your energy bills through the roof. Let our expert technicians help you choose the best size HVAC system for your business today.
We have a wide array of the latest HVAC technology and we promise we'll be able to find you the perfect one to meet your businesses needs.
Factors that Impact Cost of Commercial HVAC Installation
Whether ductwork is required and the length of the ductwork
Condition of current system, infrastructure and ductwork
Size, scope of construction
Complexity of the installation
Energy efficiency of system
Contact Choate's Air Conditioning, Heating and Plumbing for all of your commercial HVAC installation needs.