Plumbing Repair & Installation Experts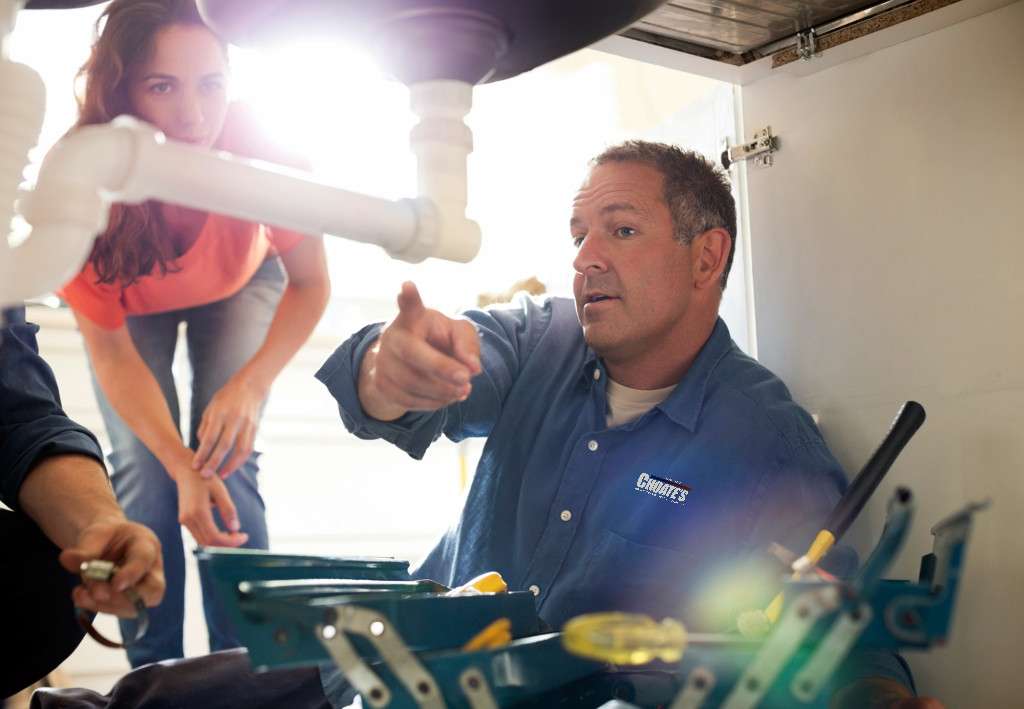 Speak with a Plumber now!
Plumbing Repair & Installation Experts
Faucet, Fixture & Water Heaters

Drain Clearing & Camera Inspections

Residential & Commercial Plumbing

FREE Replacement Estimates
Have An Urgent Plumbing Issue? Our Crew Can Be On-Site in 60 Minutes!
Real Customers. Real Reviews. Real Results.
The Memphis area has been home to Choate's for three generations, so when a customer leaves us a review, we take it seriously. The review is not just from a customer, but from a neighbor. Check out what your neighbors think about Choate's dedication to providing the best service possible.
Choates did a great job fixing a job that a home warranty company had completely botched. Choates uninstalled the AC that had been installed incorrectly by someone else, and they reinstalled it properly. They took time to explain why they were doing and why. They were patient, understanding, and respectful. They were on time for their appts. Communication was great, and I appreciated the texts and emails that tell you who is coming to your home and when. After the appt you get a detailed invoice/ report. Their transparency is great.


Megan Avery

Service Provided: Install AC

Our technician was outstanding and very professional! Our HVAC system quit working and Brandon quickly diagnosed the problem and restored the air conditioning! Job well done!


G Am

Service Provided: HVAC system maintenance

Both gentlemen I have dealt with so far have been very professional. They were on time Communicated well asked us if we had questions. Darren in particular was very nice and helpful


Robert Bruce

Service Provided: Install AC

We had Damian come by today and he was incredibly helpful/resourceful! We ended up having cracks in our heat exchanger and he went out of his way to make sure we understood the issue and gave us all the info for our warranty service. Highly recommend!


Iza Bateman

Service Provided: Heating system repair

A good company to do Business with Mr Giles is all about taking care of the Customers. I will recommend Choates


Lenora Pipkin

Service Provided: Heating system installation

Our technician did an awesome job with the ac tune up. He was very knowledgeable and thorough. I would highly recommend using them for your hvac needs.


Jeremy Warren

Service Provided: A/C Tuneup

Completed in a timely manner. Available for questions. Reasonable price for the work done. Removed all debris from the yard. Great job and loaned me a window unit while my AC was out.


Linda Fay

Service Provided: Install thermostat, Installation, Heating system installation, Install AC

The technician was responsive, professional, able to come repair on the weekend, and seemed very knowledgeable. I plan to use Choate's again in the future.


Jonathan Gwaltney

Service Provided: Outdoor plumbing system repair

Josh from Choate's was extremely courteous, professional, and knowledgeable. He answered all of our questions. Great service!


Wykesia Edmond

Service Provided: Toilet repair

Jonathan was very professional, personable, knowledgeable and thorough. I will be calling Choates again when needed.


Gary Farmer

Service Provided: Ductless heating & A/C services

Just a fantastic company. Their technicians are always friendly and very respectful.


Lee Mills

Service Provided: Garbage disposal repair

Excellent service by the Choate's team, the entire experience was excellent.


James Hughes

Service Provided: Drain cleaning, Install AC, HVAC system maintenance, Heating system installation, Installation

After a mishap, Don came to the rescue and made everything right. Thanks for my hot water.


Linda Norman

Service Provided: Water heater repair

Choate's is reliable and the work is done thoroughly!


Linda Coker

Service Provided: HVAC system maintenance, Repair HVAC

First interaction was an A/C repair. Offered a great deal for the maintenance plan VS paying directly for what turned out to be a small repair, although the tech spent plenty of time on the fix to be well worth the cost. Been working well ever since. HVAC maintenance and plumbing inspections on the program are great and informative. Very nice to get status updates on systems to budget for repairs/replacements ahead of time. Never feels pressured or "sales-y" to get estimates on potential projects. Will certainly use them for future work and keep this maintenance plan going. Highly recommend any homeowner or landlord sign up.


Douglas Nelson

Service Provided: A/C system maintenance, Heating system maintenance, HVAC system maintenance, A/C system repair

Great service. Fast response and open communication. Very knowledge and helpful. Was able to diagnose and fix the issue very quickly and walked me through the process the whole time. Damian and his assistant were fantastic to work with.


Lawrence Huffman

Service Provided: A/C system repair

Carleigh Scott did the maintenance on both my AC units today. She did a great job. She answered all my questions and discussed all my options. She's showed me the family plan and it's advantages and how it would save me money. I would recommend her anytime.


James Druckenmiller

Service Provided: HVAC system maintenance

Brandon Hall took great care of us. He was thorough and very professional. All other service providers we contacted for the past month let us down over and over again. I will never call anyone else but Choates. Thank you Brandon for restoring my faith in people.


Donna Craig

Service Provided: A/C system repair
Serving North Mississippi Since 1958
90% Same Day Service Calls
We are proud of the fact that we provide same day service on over 90% of all service calls. We carry hundreds of parts on every truck so you can rest assured that we'll get it right the first time. So when you're ready to have your issues solved once and for all, just click to call (901) 347-8087 and we'll get one of our repair crews out to your location ASAP!
Our Clients Love Us!
Our customers are also our neighbors, associates and friends. Check out what they have to say about our commitment to serving our community with consistent excellence.
Very Professional. Excellent communication. Checks carefully for malfunctions & presents several options. Respects home & takes COVID precautions. Very pleased with service!

Charlotte Kennedy

Choates provided great, on-time service and the technician was friendly and helpful. He took COVID precautions automatically, which I appreciated! We have the FAM plan and it is well worth it!

Sophia Mosher

Choate's FamPlan service call was efficient and painless. I appreciate the technician's working without any interference (assistance) from me. Well done.

Paul Miller

From start to finish we greatly enjoyed working with Choates. They helped us quickly solve a big issue and worked to communicate every step proactively. We are thankful for the service we received.

Phillip Rodgers

I've been using Choate's for years and I'm NEVER disappointed. Technicians are always upfront, on time, and professional. They remain go-to company for plumbing and HVAC issues!

Jay Money
PRECISION PLUMBING SERVICES
Call Choate's Air Conditioning, Heating & Plumbing Today